It is your time to become THAT Woman, manifesting all the things.

The Self Love Boss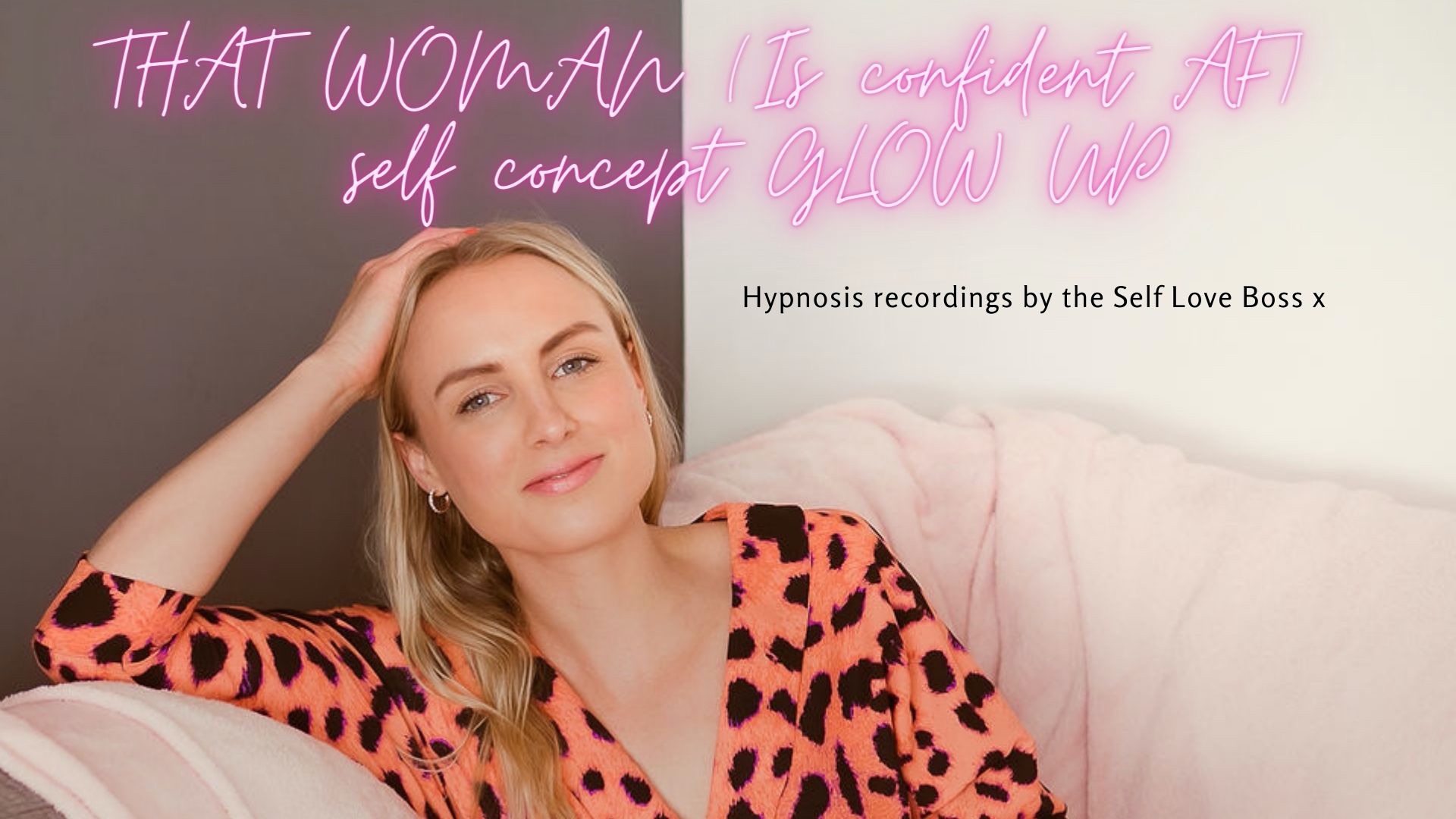 Reprogram your subconscious mind & update your self concept.
If you are struggling, and feeling blocked with low levels of self esteem, unworthiness, feeling inadequate, beneath others, like you just aren't good enough, what you want isn't working out for you in any or all of your life areas, and your physical reality is a reflection of that. Then this hypnosis recording will change your life. Become the change first, and your life will manifest in accordance with your inner world.
Purchase here
Self Secure & Confident AF
Radiating with overwhelming, and unconditional self love, your glow up self concept is 10/10. You know who you are, you know what you deserve. The strongest force to become the Woman of your Dreams, and manifest the life on your vision board, was you all along. Loving yourself is your most powerful strategy. It has become your full time job, it is your daily starbucks, and you are obsessed with how you feel about yourself. You have removed the noise, the nonsense, and the lies within, for empowering belief systems that you are phenomenal exactly as you are, you can do whatever you desire, and you are the luckiest Woman alive. Seeing yourself, and life through the lens of love, knowing everything is working out and unfolding, for you. Becoming everything you have ever wanted to be.
Manifesting All The Things
Give your mind the blueprint to follow abundance in THE most levelled up self concept. With exciting visions, life changing belief systems, and confidence to show up in your life as a totally new woman. THAT Woman. Using subconscious reprogramming to transform your inner world, you will embody unequivocal love, and worth for yourself, through anything. This self love is the force beneath your true happiness, and as a bi-product, your dreams coming true. You are a magnet to everything you believe about you, and what you get to have. You know who you are, you know where you are going, and you know you are worthy of it. You show up, you commit to yourself, and you will never let yourself down. You like yourself, no matter what. Your entire inner world is wired and fired with phenomenal love, confidence, and certainty. You are on fire.
Re-invent yourself, Heal your sabotaging belief systems, & GLOW UP your entire self concept.
Change begins with you. With this rapidly transformative, science backed hypnosis recording, you will be able to transform yourself, the relationship with you most importantly, and the rest of your life too. Get out of CHASING your dream love, and life, and into ATTRACTING in all the things.
THE self concept hypnosis of 2023.
'THAT WOMAN (Is confident AF) Self Concept GLOW UP'
This is exactly how I have transformed every area of my life over the last 12 months. Using subconscious reprogramming as my main tool, my full time job to become the Woman I wanted to be, that I envisioned lived the life I now live. In 60 to 90 days expect massive miracles occurring.
Purchase here
Is this a replacement for professional medical support?
Will I get transformations in other areas of my life too?
Will this hypnosis guarantee the results I want?