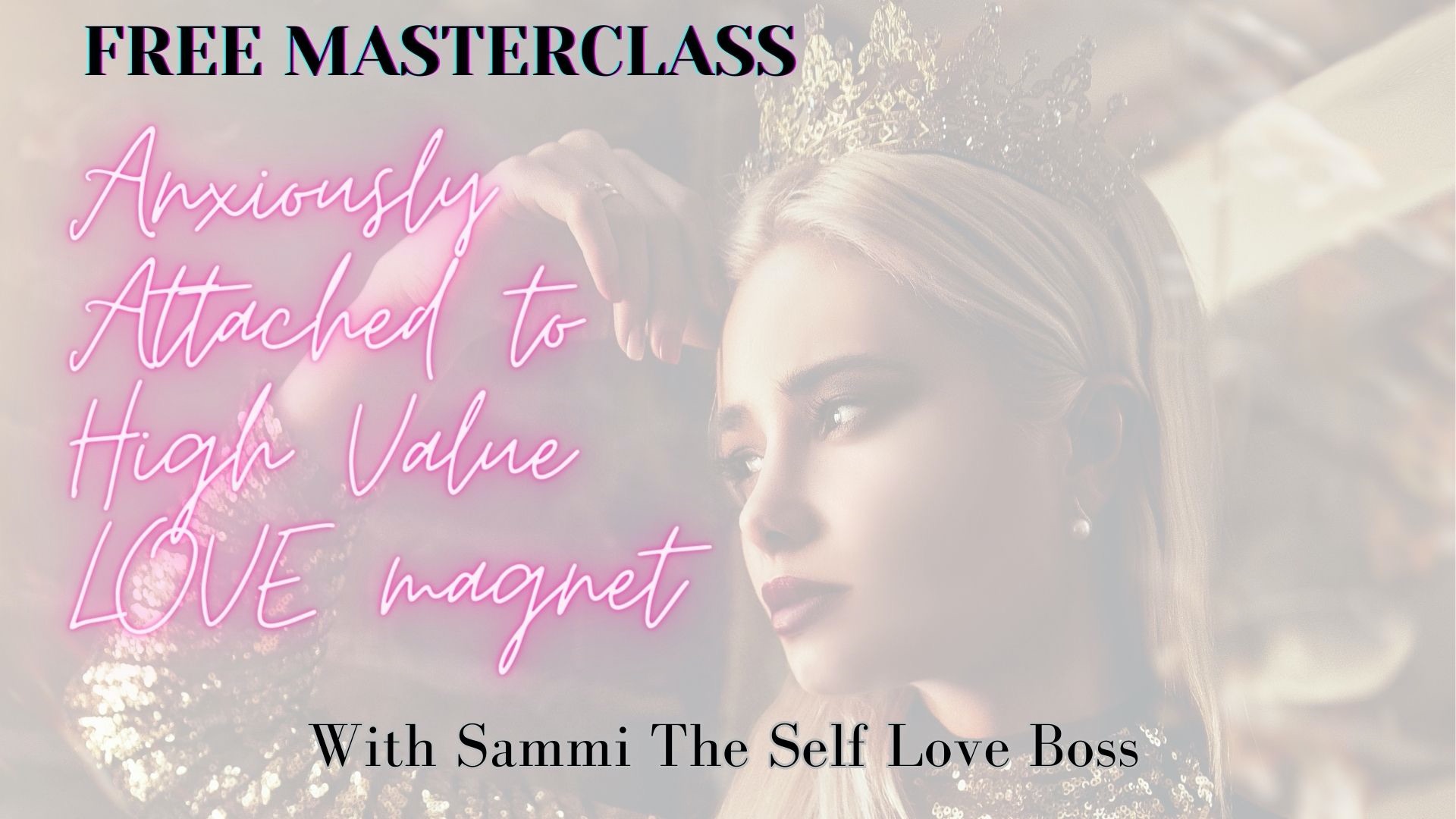 Start Here
Sign up for my free masterclass 'Anxiously attached to HIGH VALUE love magnet'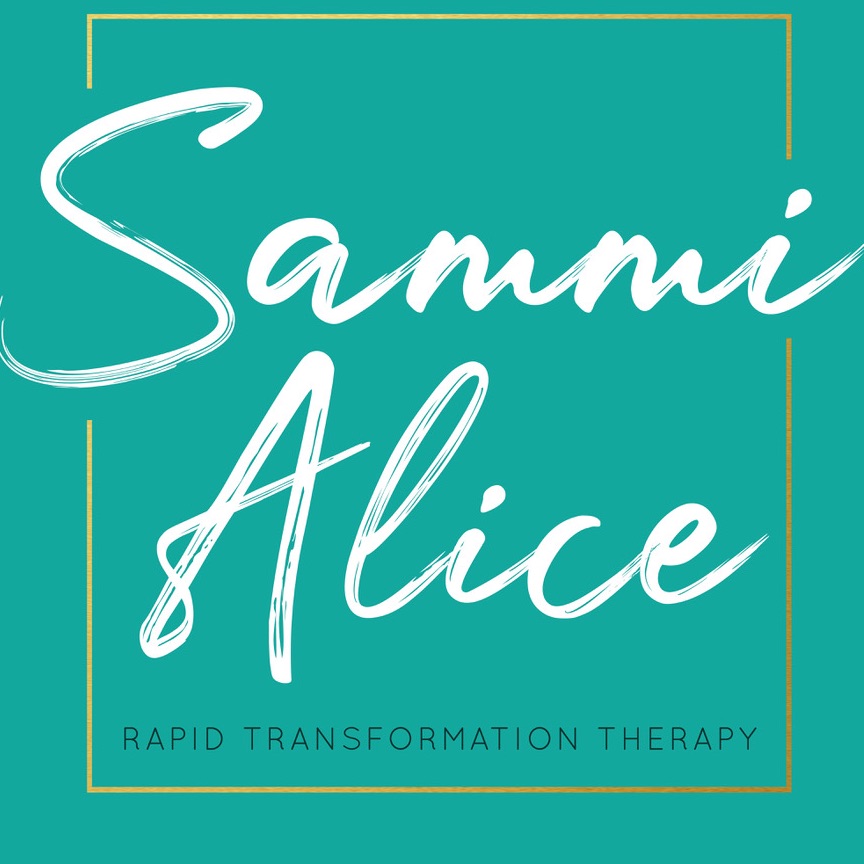 Aisling Linehan - client love
"I came to Sammi for my anxiety, depression and self doubt. I found Sammi through her podcast which I loved so much that I began following her on instagram. I was already having hypnotherapy, I wasn't looking into RTT but soon realised the therapy I was having wasn't working. Sammi helped me to understand my problem, I was constantly beating myself up about my life choices, and having RTT helped me to find the root of my problem. It helped me to realise I was carrying a burden for 32 years, from childhood, and gave me an amazing outlook on life. I am used to a therapist that doesn't say anything at all, with Sammi it felt like a really good friend was supporting me and helping me through it. The weekly check ins and the recording made me see the light at the end of my journey, they were a game changer. We got to the problem straight away and so left the rest of the time to focus on moving forward. I didn't feel like I was sitting at the Dr's being analysed, with Sammi it was a really warm, lovely and supportive space. I think Sammi's package is priceless, I have paid thousands over the year for therapy and the fact that one session at a fixed price is what helped me, says it all. I would pay so much more, its life changing, it truly has changed my life. I couldn't even do the smallest of tasks like getting out of bed and walking my dog without anxiety kicking in, In fact the day before my session I was walking my dog and had a panic attack, I was stood frozen in tears, that hasn't happened to me once since. I am so much more confident and aware, I am aware of my triggers and choose to stay away from them. I now have the power to control my happiness, and see that I deserve my happy ending like everyone else. An un-expected benefit was I now sleep soundly, before I used to wake up with crippling anxiety and had a total of 2-3 hours which affected my entire day. I would recommend Sammi a thousand times over, and I already have. There are no words to describe what this has done for me, I am forever grateful."
Fall madly in love with yourself...
Sign up to get your FREEBIE hypnosis to become THE Securely Attached, & Confident AF Woman. It is time to begin your life as the Ultimate 2.0 version of you. Manifesting all of your dreams coming true.
Meet Sammi
....................

Sammi is a Clinical RTT Hypnotherapist & Certified Life Coach. The expert in healing anxious attachment, and transforming Women's lives.
Sammi supports Women to transform their self sabotage, destructive habits, un-worthy beliefs, and wounded heart, to live a life of profound inner love, magnetic self confidence and unwavering self worth. Mirroring this change into their external lives.
Clients come to Sammi for a complete re-invention in themselves, and their relationships. To clear their limiting beliefs, the internal blocks to their dreams, and to let go of and re-write self shaming stories. To embody and become the Woman of their dreams.
Sammi works with Women who are all in, ready to become the best version of themselves, to commit to the work, and leave their past identity, wounds, and stories behind.
If you feel hopeless, unfulfilled, anxious, and suffering internally. Repeating the same cycles in your life experiences. Feeling the same level of self doubt, inadequacy, and fears of rejection. Then Sammi's work is designed for you.
For the Woman who wants to feel the ultimate level of self love, self confidence, and happiness. To embody and show up in your life as a Woman of unequivocal high value, deserving, worthy, and capable to be, do, and have whatever you want to do.
To activate the version of you, attracting living a life of your dreams. Click the button below to apply for 1:1 packages.
Enrol Here
Client Love
"I feel like we dipped into new depths of my issues that made me feel empowered. I LOVE the personalised recording, I listen to it day and night. With Sammi I have been able to see different perspectives on my past, & I now know I'm not a bad person. This experience was priceless, & from the bottom of my heart I've never felt anything like it. thank you for helping me understand things I've never felt before."
Naomi Allen
Emma Cook
"I had a long term issue with my body image and relationship with food. I was constantly on some sort of diet/food plan. Punishing my body with all or nothing with both food & exercise. Now, I love my body, I want to nourish and care for her. If previous habits creep in I recognise them quickly. I can't believe the difference in how I feel about myself, I feel so much happier in my own skin. I'm living my life freely with no restriction, and I've recovered my passion for moving my body. I really want to be the best version of myself for my daughter. I love you, you're a magical lady, thank you so much"
Lucy Burridge
I found Sammi through her podcast, I really liked her vibe, and how she shared her story. I needed to solve deep rooted issues of my life long binge eating and restriction cycle. RTT was life changing and the best decision I have ever made, changing me from the inside out to the person I have wanted to be all along. Sammi's method was instant. It reframed old memories permanently, whereas other therapy just revisits them without making any change. It was instant, rapid and life changing. I would 100% recommend Sammi to anyone suffering anxiety or addictions. So many areas of my life benefited, my health, my self confidence, an improved joy for life and attitude, social life and an un-expected benefit is my sex life, I am radiating confidence!